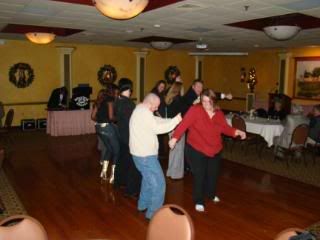 This past weekend was Jen's company xmas party. This is the 3rd one we've been to and it was the best one yet. It was also the first one not accompanied by a snowstorm. The turn out was a little light but that meant more chances of winning door prizes.
Here we are on a very rare occasion that at least one of us (that would be Jen) wasn't on the dance floor.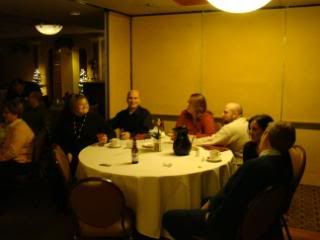 Jen dancing it up with the girls: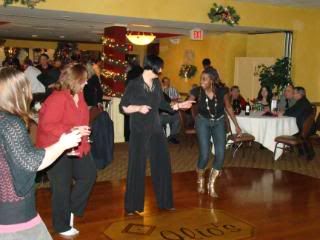 When Jen wasn't on the floor she was either refilling my drink or up requesting songs. She tells me that the caption that should go w/ this is: "No, no play some good stuff not this wedding shit." (That wasn't her saying that, btw).
This is what happens when stiff white guys dance: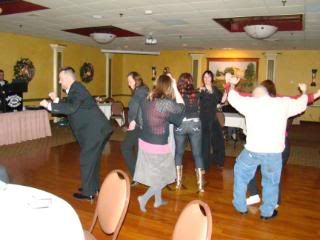 This is the stiff white guy's mom, Inez (she and her husband own the company). She was out working it with the ladies.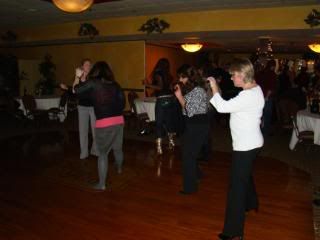 My turn to help keep the tunes coming.
And just to prove that you can keep the party going with liberal social lubricants (I did mention it was open bar, right?) Here we are tearing up that rug again.
Anyway, we had a great time (and didn't embarrass ourselves, believe it or not) and hey, we even won a couple of those door prizes. How 'bout that?
Take care all. Til next time.