Hello everyone! 2009 is almost behind us and it has been another busy year.
We hope everyone had a wonderful Xmas as we certainly did though it was a quiet one at home for Jen and I. We received some wonderful, thoughtful gifts all-around: my baby sister managed to find the obscure biscuits for my biscuit joiner and got me a couple of Ohio State beanies (go Bucks!) and she got Jen a bunch of organizational supplies for her newly (mostly) completed craft room. (I'll post before and after pics as soon as I complete the chair rail).
We received a wonderful "care package" of naturally raised pork products from my dad and Joanne. We started out with some breakfast sausage Xmas morning with the French toast I made with Jen's homemade bread. We're already planning to try the bacon with blueberry pancakes this weekend.
Last Sunday, we went to the Buffalo Botanical Gardens for "Dollar Day" and it was worth every penny (one would hope, right?) We decided that 72 degrees and humid with flowers all-around qualifies as a mini-vacation. (Especially after the 17 degrees and snow the week before). They have several themed domes - we especially enjoyed the epiphyte one - even if it wasn't very photogenic. They had a display of poinsettias as one might imagine and there are actually some really pretty ones, go figure.
These were my favorites: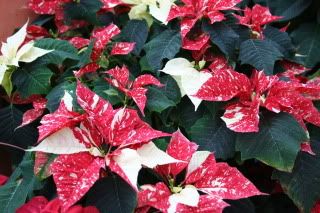 Jen's Favorite: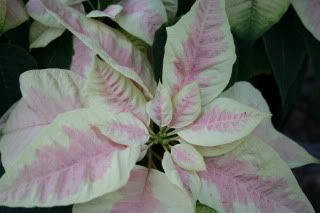 Jen and I also enjoyed the assortment of Orchids that they had (so much so that we're gonna try to make it back for the Orchid show in late February).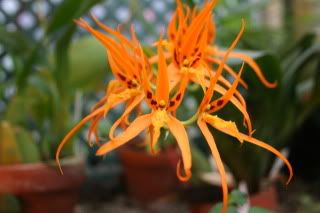 Can you tell that Orchids trick insects into pollinating them by pretending to be insects to mate?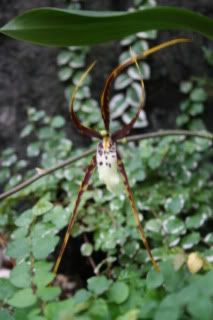 They also had some pottery on display from the local college students, this was my favorite: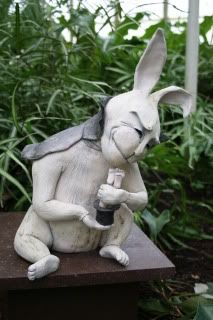 Anyway, I'm gonna cut this short as Jen and I are about to start our "guilty pleasures comedy movie marathon." Anyone who is interested in seeing the rest of the pics is welcome to do so at our
photobucket
account.