In our house, at any rate, and our first hosted Thanksgiving as well. We were lucky to have four guests come to celebrate with us; Mike's dad, Rick, his fiancee, Joann, his aunt Christina, and her girlfriend, Kim. Rick and Joann arrived around noon on Wednesday in the midst of a steady rain that continued the rest of the day. We spent the rest of the day prepping for Thanksgiving, mostly.
See...here I am working on the rolls ... I swear, there are more pictures of me cooking than I've ever had taken before!
I think we got the turkey in the oven around 10:30a(after a late breafast) ...that was one BIG turkey!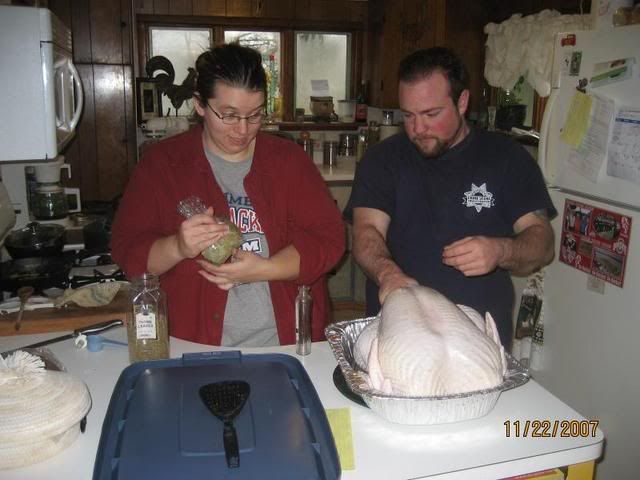 After that it was final prep time - peeling potatoes, setting the table, and putting out the snacks.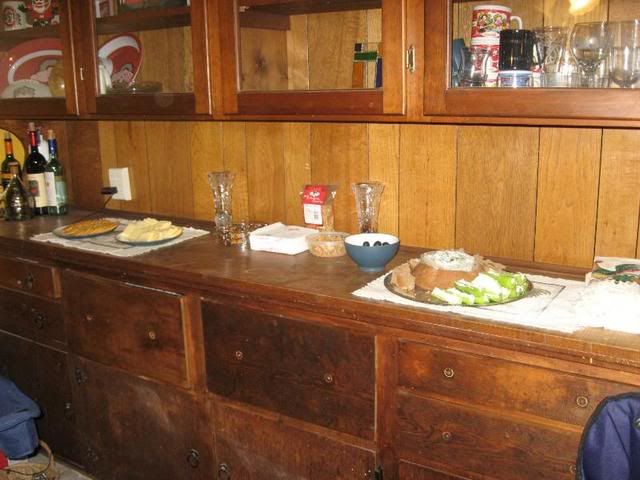 Christina and Kim arrived around 1pm Thanksgiving day, and shortly thereafter a pinball tournament commenced! Christina's the one getting some hip action into her play, and Kim's watching for pointers :)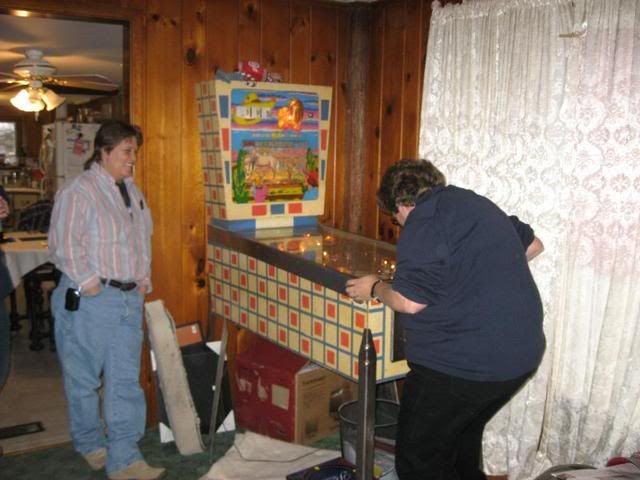 The turkey arrived fashionably late(about an hour and a half!) and we finally got to sit down to eat! It was a good thing we put our so many snacks, or else the natives would have gotten even more restless than they did. The dishes were set out on the table, the turkey carved, and then we finally got to dig in.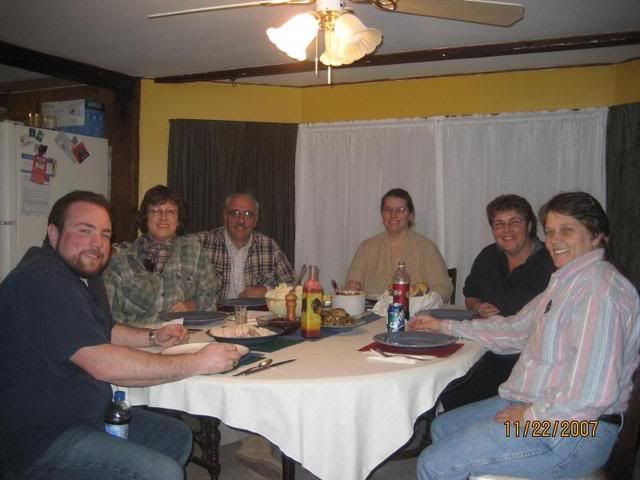 Wouldn't you know it but all that work just tired us all out! Just about everyone crashed fairly early, appetites sated, and all the cooking even wore out the dog ;)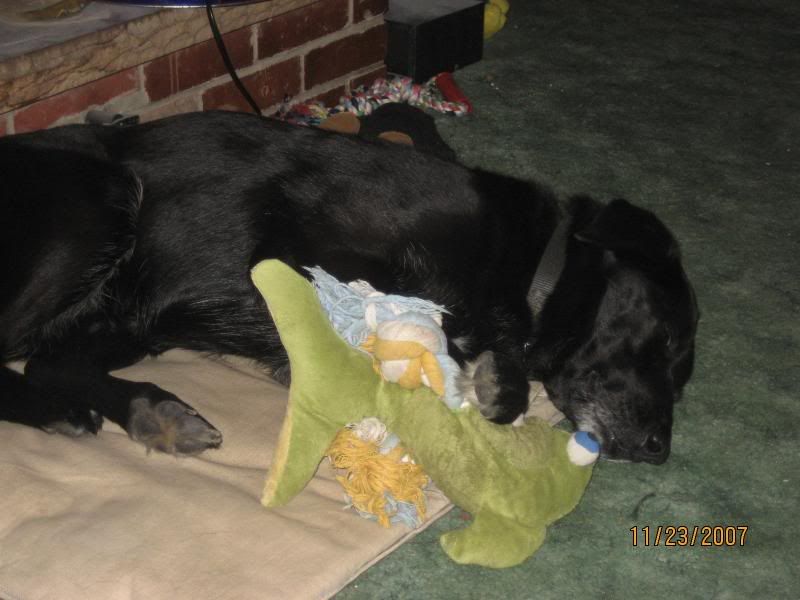 Happy belated Thanksgiving, All!!